(Header image source)
AND SO I BEGIN
Recapping Part 1 and Part 2, an ascending & dominant civilization provides a long-duration low-stress environment for the majority of its residents; devoid of real fear or hardship (as compared to hunter-gatherer life, certainly), devoid of prolonged and truly-demanding physical activity for (at least) the Silk Robed SOBs Ruling Class, where virtually every need is achievable within the context of the civilization, and this environment drives two biological results:
The atrophy of the brain's ability to recognize threats, whether to oneself on an individual level or to the civilization as a whole, because the brain is not exposed to the critical stimuli at the age when it is needed to develop that ability
The creation of a sense of forever stability, both from the lack of actual danger as well as the diminished recognition of it, again for generations. Thus, as I said here, hearing the refrain again and again and again, "Oh that's just not possible".
A combination of those two above points, with safety and security so prevalent, for so long, we become distracted by trivialities from actual civilizational threats.
A high trust society, a stable society, are good things – so don't get me wrong, I like them – but they lead to a perception that things can't go bad.  Oh, that's just not possible.  So nobody prepares for that possibility.  The possibility is out of sight and out of mind, so it simply can't happen.  Consider these sage words from a master historian and author:
So the great achievement of Western civilization — consensual government, individual freedom, rationalism in partnership with religious belief, free market economics, and constant self-critique and audit — was to liberate people from daily worry over state violence, random crime, famine, and an often-unforgiving nature.

But so often the resulting leisure and affluence instead deluded arrogant Western societies into thinking that modern man no longer needed to worry about the fruits of civilization he took to be his elemental birthright.
But I got to thinking that there have to be some people who, for whatever reason, are exceptions.  They have to see these dangers, and doubtless some of them are articulate enough to present their concerns well.  So why does nobody hear those concerns?  Why is nothing done to stop the herd's stampede towards the cliff by those who have power to do so?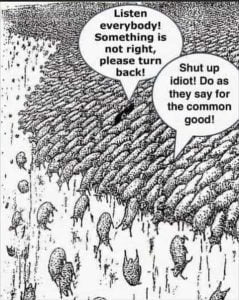 (HT ItAin'tHolyWater)
A SIDE LESSON FROM GEOMETRY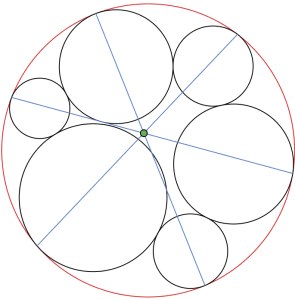 (One of my favorites: The Seven Circle Theorem)
I've always loved math – yeah, I know, what a whackadoodle! – and in particular, geometry.  While I tend towards the analytical, equations, algebra and higher, there's been a strange attraction to geometry in part because of the visual aesthetics of it.  (Strange attraction: You see what I did there?)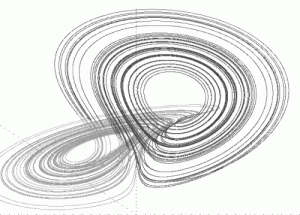 (Image source)
Anyway, one of the interesting lessons from having to do geometry proofs was the concept of NECESSARY BUT NOT SUFFICIENT.  That phrase echoed through my mind endlessly after the thoughts of my first two essays, driving a simple question: "What am I missing"?
THE GLUE OF ALL SOCIETIES
I've often joked that absent my family plus winning enough lottery money I'd be on 30-plus acres somewhere, a mix of forest, a pond, and a subsistence farm with a sign on the gate: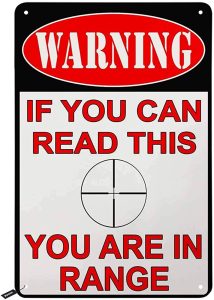 (Original source)
I've always been an odd duck – I don't need to be surrounded by people and can – and have, before my second wife and kids – gone for days without any human interaction aside from necessary workplace interactions and having to go food shopping on occasion.  Don't get me wrong; I don't mind interacting, I can certainly do so, but it's not a driving need.  I've found myself resonating with the Stoic Philosophy outlined in the below book and was astonished, as I read it, how many of the concepts I was already practicing.
A Guide to the Good Life: The Ancient Art of Stoic Joy
This internal vs. external focus echoes a conversation I had with people with whom we stayed a few years ago.  The woman, a Russian, asked me what cultural differences I saw between me – American born – and my Kazakh wife.  Mulling it over because at the time I couldn't think of anything that jumped to the fore, I realized that one key difference was that I had little regard for the opinion of others, but my wife was and is obsessed with what others think.
Above and beyond this is my more-than-passing contempt for fads and crazes and trends (I have some really nice ties, and I remember my wife commenting on one of the rare times I wear them that the tie I had on was a wide tie when thin ties were in; my response was "So?  It's a great conversation-piece tie"!  She went away grumbling about my being a social misfit).  I completely missed any of a number of society-sweeping collections, such as the insanity of the Beanie Baby craze which ensnared so many I knew – they and their spouses and children.  Indeed, I suspect part of that skepticism was my high school American history report on the stock market crash of 1929, for which my father had me read Extraordinary Popular Delusions and the Madness of Crowds as background.  Sage words throughout the entire tome, like:
Men, it has been well said, think in herds; it will be seen that they go mad in herds, while they only recover their senses slowly, and one by one.

— Charles Mackay
Explicit in the Stoicism book is the willingness to differ from the herd.  Consider Leftists, The Leftist Sense of Self (formatting and links in the original):
Why, because nothing terrifies a Leftist more than ostracism by their peers. Consider this video: AFDI Video at #WomensMarch: Violence, Profanity and Hate, Our Reporter Attacked; watch how viciously this reporter is treated for asking questions that violate the shibboleth that Islam is peaceful and tolerant (in general, note how they savage anyone who steps away from The Collective). Despite the actual facts of the Islamic Hijra Invasion, something I'll speak to in another essay, they'll deny-deny-deny – just as whenever any liberal, per Dr. Sanity above, will outright lie even when accused of something provable; and when the truth comes out, will admit to just a smidge of it, but deny the rest. Watch The Clinton Lie Ratchet as just one example.

Consider the absolute insanity of a German woman, raped by an immigrant, who apologized to her attacker (link broken). Doubtless moving in social circles dominated by the Left, she accepted being raped rather than go after him legally – because to do so would lead to her being shunned. Further, I'll opine that she received applause in her social circle for doing so. Another example: the Czech girl scout who I am sure not only believes what she said about getting over the physical harm of being raped by a Muslim immigrant, but I'd bet good money she got praises and letters and flowers too. That can be a serious dopamine rush!
Another key was a video by Mark Gungor, a pastor and marriage seminar leader whose short snippet (video, 13 minutes) about the difference between men and women had – in a longer version – a comment about how women often don't know how they feel because they haven't talked it over with their friends.  (Note: not slamming women, merely observing that there are so many who need the opinions of others before they can form their own that it's kind of a stereotype.)
And it drove me to a fundamental question about society: if humans are ape-tribe animals, and I contend we are evolved to be in small groups only, then what drives us to subsume our own individuality to the herd in a large collective society?  This is to ask – and fundamentally – why do we get along in a society (mostly)?  So consider this woman who, even without instructions, starts copying the group because she wants to not be seen as a weirdo for not doing what everyone else is.
DRUGS, MAN!
Rather, one drug: dopamine.  Dopamine is a neurotransmitter that plays a role in many neurological and cognitive functions; What Is Dopamine?.  One of the roles it plays is in providing pleasure feelings from human connections, group conformity, and from enforcing groupthink; Why I Did Not Become a Terrorist (bolding added, link in original):
It's normal to want to hurt others whom we understood to have hurt us. In August, 2004, scientists published "The Neural Basis of Altruistic Punishment" in Science magazine. Researchers instructed two subjects to play a game. If player B cheated player A, player A was offered a chance to retaliate against player B. Player A was attached to a PET scanner. The researchers discovered that while player A contemplated revenge against player B, his dorsal striatum would become active. If player A decided on a large punishment, his dorsal striatum fired intensely. "Many people voluntarily incur costs to punish violations of social norms," they wrote. "Evolutionary models and empirical evidence indicate that such altruistic punishment has been a decisive force in the evolution of human cooperation … people derive satisfaction from punishing norm violations"
Not only does it feel good to conform to the group norms and receive praise for them, it feels good to punish those who go outside the norms… just as kids are readily susceptible to peer pressure and the need to confirm and be praised, so too adults succumb.  Look how readily people join in and copy – joyously – in a flash mob on a Tel Aviv beach.  Yes, some of the initial participants are obviously part of the set-up, but hordes voluntarily chime in.  Fun!  Conforming with and copying the group is fun!  Notice how everyone looks to behavior clues to the others.
(Don't tell my wife, but dibs on the blondes in the pink or green bikinis.  I.e., 3:35) 🙂
And more broadly, praise from those with whom you regularly associate is a powerful thing to keep you in line.  Just look how readily people on social media want LIKES.  Confirming this; Dopamine Addiction (bolding added):
To keep the dopamine flowing, heroin addicts shoot up, safety addicts follow, power addicts control, acceptance addicts flock, approval addicts acquiesce, and esteem addicts flaunt. One important distinction between addictions is that heroin addicts their needles whereas psychological addicts get away with pretending their addictions are normal, acceptable, and even admirable.
It becomes a feedback loop – those who enforce the rules, those who cleave to the rules, get more dopamine pleasure.  Imagine someone utterly immune from dopamine pleasure: they would be, at best, lukewarm in participating in society and enforcing the norms because, if you really take a step back, what is most social interaction?  Seeking and/or getting approval / praise / validation.  To fit in, people self-censor, even against a survival instinct.  Or, worse, consider this singular example of an actress struck with Bell's Palsy after her Jab (bolding added):
She literally says, "I would do it again because it's what we have to do to see people."

This is the face of someone who will say or do anything to stay in the club. She fears exile more than death or permanent disability.
She wants to fit in. People will subsume their own vision, perception, and thoughts – and even survival instinct like that actress – to avoid being the odd man out:
And in a hope-is-kindled moment, look how readily that spell is broken when a person sees even one other person also defying groupthink.
People with high dopamine sensitivity would be enthusiastic in these acts – with the commensurate rewards of having a higher likelihood of survival, success, and reproduction with others also with that higher sensitivity in a developing society; Dopamine linked to a personality trait and happiness (bolding added):
The higher the level of dopamine, or the more responsive the brain is to dopamine, the more likely a person is to be sensitive to incentives and rewards. "When our dopamine system is activated, we are more positive, excited and eager to go after goals or rewards, such as food, sex, money, education or professional achievements," Depue said.

…

"We have strong evidence that the feelings of being elated and excited because you are moving toward achieving an important goal are biochemically based, though they can be modified by experience," Depue said.
Dopamine creates a literal drug addition to the pleasurable feelings created by neurotransmitter production when people get praised for being so "open-minded" and "tolerant" and "generous" and "helpful to those in need" (bolding added, link in the original):
I have just finished "How I Escaped from Political Correctness and You Can Too" by Loretta Breuning, a fascinating book that argues that our political views are more often determined by a need to replenish compounds like oxytocin, dopamine and serotonin generated in our bodies, compounds that we share with more primitive mammals.  It sounds almost crackpot but I have never read anything that explains so well why normally intelligent people adhere to such absurd politically correct views without questioning them.  To vastly oversimplify Breuning's thesis — she has considerable scientific background — our mammal-like need for group approval and reassurance, to be part of the herd, which is stimulated by our addiction to those internal compounds, keeps us repeating patterns over and over.
But populations aren't clones; on virtually everything there is a Bell Curve distribution of traits.  Including dopamine sensitivity.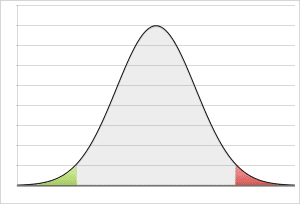 Over generations, gene-based higher dopamine sensitivity would become a prevalent trait in that society having been selected-for evolutionary-wise over generations.  But not just one society – every growing society needs coherence and a working-together mentality.  When goodthink in deferring to the group is praised, and being praised leads – through dopamine – to pleasure, people work to maximize that pleasure; 7 Interesting Signs You Have Naturally High Levels Of Dopamine (bolding added, link in the original):
High levels of dopamine are also associated with addictive, pleasure-focused behaviors. This can include anything from alcohol use, to struggles with gambling too much. "This is because dopamine within the limbic system is related to pleasure, motivation, and learning through positive reinforcement," clinical psychologist Crystal I. Lee, Psy.D.
As an addendum to the drive to fit in, consider the Eating Bugs craze with more and more celebs and other big names getting on board with this.  There's a video of Nicole Kidman crunching on creepy-crawlies, for example:
And:
Corporate Media Insists Eating Insects Is "Really Delicious"  | ZeroHedge
Why?  To be on the cutting edge?  To be part of the "in crowd" and be praised for it.  Or the videos of kids trying insects in cookies, or just straight up?
Want to bet their oh-so-woke teachers got all sorts of praise for that?  Not to mention the kids getting positive reinforcement because eating bugs saaaaaves the plaaaaaanet?
Conforming to the herd is a very powerful drive.  Also don't forget the Milgram Experiments on obedience to authority.
HOW ELSE MIGHT DOPAMINE SENSITIVITY IMPACT SOCIETY?
Such selection for increased dopamine sensitivity would also explain the eternal appeal of Socialism: the desire for a "smooth-functioning" society where everyone contributes… and a willingness to keep trying it no matter the number of times it has failed.  From the What is Dopamine? article above (links in original):
Decades ago, researchers believed that symptoms stemmed from a hyperactive dopamine system. Now we know that some are due to too much of this chemical in certain parts of the brain. This includes hallucinations and delusions.
Also:
Figment of imagination: Elevated dopamine levels can cause hallucinations
One looks at the failures time and time and time and time and time again of Socialism in various incarnations, including massive murder of uncooperative people who haven't drunk the states' Kool-Aid.  Over 100 million civilians murdered in pursuit of this delusion.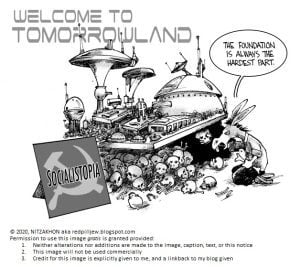 Including my wife's homeland – it's a "lesser known" genocide, but Stalin starved 1/3 of the ethnic Kazakhs to death:
The Hungry Steppe: Famine, Violence, and the Making of Soviet Kazakhstan
Multiple people in many venues have asked how, HOW, HOW can people ignore the grim reality of every attempt at Socialism, yet still try again?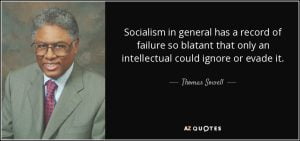 Hallucination, perhaps?  Delusion, perhaps?  Look at the groupthink of the Left, and look at their absolute conviction in their correctness regardless of evidence.
The Liberal Mind: The Psychological Causes of Political Madness
The Closing of the Liberal Mind: How Groupthink and Intolerance Define the Left
The Vision of the Anointed: Self-Congratulation as a Basis for Social Policy
Intellectuals and Society: Revised and Expanded Edition
Despite the fact that it's never been seen in reality, THEY BELIEVE:
Only people in the grips of addiction pursue a high like this… pursue a hallucination like this.  Only people with no threat recognition system – atrophied amygdalae – pursue delusions like this despite warning signs.  Addiction feeds addiction.  People want to feel good about themselves; that's why some pursue dopamine-generating activities that result in excitement and social praise.  And while this is an arm-waving argument, age does decrease dopamine levels (and sensitivity?), which is likely one reason why older people tend to be less excitable, more reserved, less likely to care about the opinions of others, and more likely to look before they leap.
WE'VE KILLED OURSELVES WITH SUCCESS
Humanity's biology is not meant for success, but rather adversity and hardship.  Consider these quotes – multiple sources but the same point:
This has ever been the fate of [human] energy in security; it takes to art and to eroticism, and then come languor and decay. … We are kept keen on the grindstone of pain and necessity.
HG Wells, The Time Machine
"Our hearts are enfeebled by prosperity."
– John Calvin
"Adversity makes men, and prosperity makes monsters"
– Victor Hugo
And there's a line, right at the end of ST:TOS' This Side of Paradise, where Captain Kirk opines:
Maybe we weren't meant for paradise. Maybe we were meant to fight our way through, struggle, claw our way up, scratch for every inch of the way. Maybe we can't stroll to the music of the lute. We must march to the sound of drums.
Disparate sources but converging concepts, all with the same point.  Heck, even plants require stress – I've been advised that next year when I start seedlings inside to have a varying fan on them to help build stem strength.
SUMMING UP: COMPLEX SYSTEMS
My late mother once complained, as she was starting her slow descent into dementia and was already becoming physically diminished, that there wasn't "one drug" that could extend longevity, cure myriad ills, etc.  I remarked to her that the human being is an incredibly complex system – as is all life – with feedback loops within feedback loops interacting with other nested feedback loops (as is the planet itself!).  Such a system cannot be "cured" by a one-stop pill.
In the same way, the collapse of a civilization where people have a stake in its upkeep is also not a one-factor thing.  It doesn't have to be thousands, or hundreds, or even a dozen things, but in looking at all the pressures and incentives to maintain a civilization, there has to be more than one thing undermining them that only together, working synergistically, actually cause a civilization to collapse.
So… societies that create a stable, peaceful existence has led not to just the functional elimination of serious threats, not just to the denial of the same, but to an inability to recognize them.  But adding in the last condition, we have in societies a situation where peoples' selected-for dopamine sensitivity leads to the rejection and ostracism of those who do retain these atavistic traits… NOW we have necessary and sufficient conditions for societal collapse.
Further, once leadership gets an idea (e.g., mass migration because diversity is a strength) and it is presented as a "good thing" where implementing it is a good "thing", groupthink – reinforced by increased dopamine sensitivity – prevents voices of sanity from speaking, being heeded if they do speak, and actively silenced as the group seeks to enforce conformity as the society sweeps headlong towards disaster.  Just look at how Enoch was pilloried for pointing out the obvious:
We have forgotten the warning of Theodore Roosevelt from Part 1:
"THE CURSE OF EVERY ANCIENT CIVILIZATION WAS THAT ITS MEN IN THE END BECAME UNABLE TO FIGHT. MATERIALISM, LUXURY, SAFETY, EVEN SOMETIMES AN ALMOST MODERN SENTIMENTALITY, WEAKENED THE FIBRE OF EACH CIVILIZED RACE IN TURN; EACH BECAME IN THE END A NATION OF PACIFISTS, AND THEN EACH WAS TRODDEN UNDER FOOT BY SOME RUDER PEOPLE THAT HAD KEPT THE VIRILE FIGHTING POWER THE LACK OF WHICH MAKES ALL OTHER VIRTUES USELESS AND SOMETIMES EVEN HARMFUL."
We dismiss as atavistic and "uncivilized" the truth from Heinlein in Part 2:
ANYONE WHO CLINGS TO THE HISTORICALLY UNTRUE AND THOROUGHLY IMMORAL DOCTRINE THAT VIOLENCE NEVER SETTLES ANYTHING I WOULD ADVISE TO CONJURE UP THE GHOSTS OF NAPOLEON BONAPARTE AND THE DUKE OF WELLINGTON AND LET THEM DEBATE IT. THE GHOST OF HITLER COULD REFEREE AND THE JURY MIGHT WELL BE THE DODO, THE GREAT AUK, AND THE PASSENGER PIGEON. VIOLENCE, NAKED FORCE, HAS SETTLED MORE ISSUES IN HISTORY THAN HAS ANY OTHER FACTOR, AND THE CONTRARY OPINION IS WISHFUL THINKING AT ITS WORST. BREEDS THAT FORGET THIS BASIC TRUTH HAVE ALWAYS PAID FOR IT WITH THEIR LIVES AND THEIR FREEDOMS."
Our finite human existence in the first world sees only stability, and we judge most by our own experiences.  Our atrophied warning systems do not detect dangers, and our dopamine sensitivity makes us censor, silence, punish, and outright ostracize those who point out these unpleasant truths and their associated dangers.  Thus, those dangers materialize and overwhelm… and aided by the Silk-Robed SOBs needing a little excitement, society falls.
Necessary and sufficient for civilizational collapse.  Proven, I think.